Pimp Your Kitchen makes sure your custom wall panel will fit perfectly. This includes possible differences in hight and all cutouts for wall outlets. To do this it is critical to take very precise measurements, you don't want your wall panel too large or too small. It's not hard but give it some attention. We'll guide you through the proces!
Everything is explained in the video below. English subtitles are available in the gear wheel menu in the video.
Measure the space your wall panel or splashback will occupy, do this carefully and write everything down. To make things easier you could draw a little sketch of your kitchen wall and then add the measurements to the drawing. This is a good way to visualise everything. Next is communicating the measurements to us, make sure the measurements are communicated in centimeters, with one decimal place. If you made a drawing, take a picture of it with your mobile phone and send that to us as well!
Start with the length of your kitchen. Always measure from left to right. Measure the entire width of your wall, this is usualy the same width as you counter top. Note where your upper cabinets start and end. Just like in the picture below. Do you see the small blue lines near the measuring tape? Also jot the width of your extractor hood.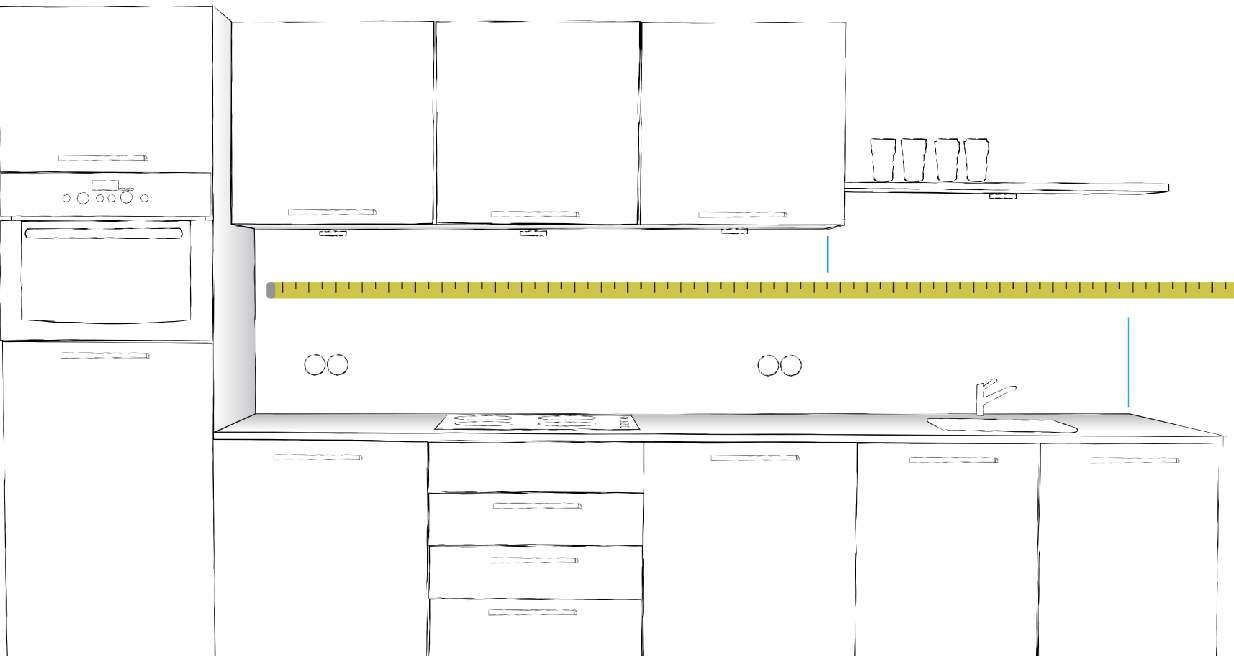 Next is measuring the hight. Measure from your countertop to your upper cabinets. If your extractor hood is higher or lower, then measure that as well. Make sure to write everything down.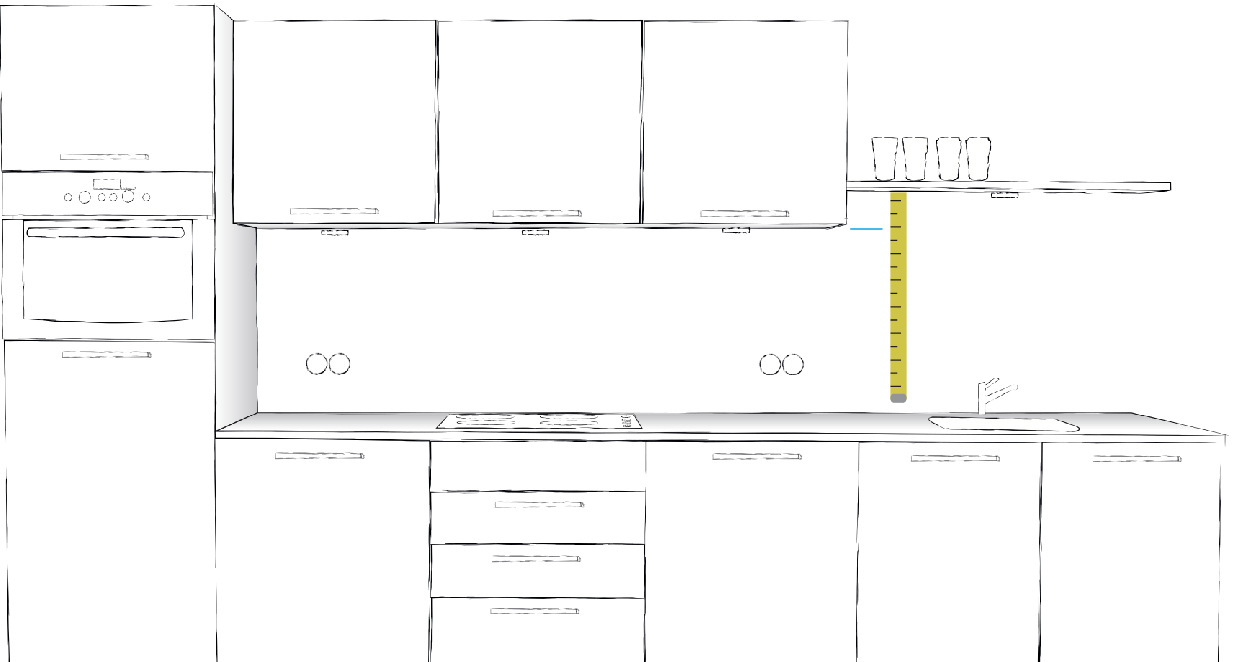 Wall sockets
Are there any wall outlets you want to take into account? Absolutely no problem, to make accurate measurements you will first need to remove the coverplate from every wall outlet. You should now be able to see the actual outlet box. This is what you will measure. Note that you will also have to determine its position in the wall. Do this by measuring again from the left end of your wall to the metal edges of your outlet box. To determine its hight, start from the countertop right up until the metal edges of the outlet box. This is visualised in the picture below.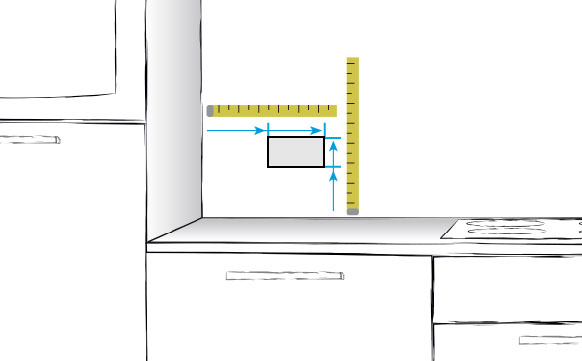 We can make the wall outlet cutouts in circular or rectangle shapes. If your outlet box is round, measure the diameter.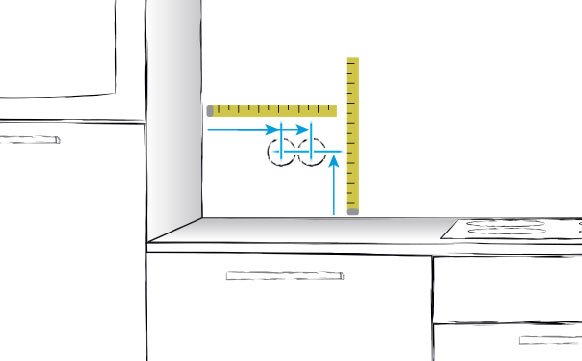 Do I have to take any wiggle room or margin for error into account?
We do recommend that. We advise a total margin of 4 mm on your width measurements and 3 mm on your hight measurements. In our experience this works out in almost all cases. Ofcourse you are the one that knows your kitchen best. If you think a different margin would be better then go for it. But if you do, please let us know. That is information we need to ensure a good fit.
If you want two wall panels to perfectly fit together in the corner, let us know. We can design and produce the wall panels in such a way that there will be no overlap or gaps in your chosen image. They'll fit perfectly. Ofcourse the thickness of the material needs to be taken into account. Our advised margin is also used in this situation.
Wrote everything down? Good! Time to fill al your measurements into our online configurator.