Let op! Schakel prive/incognito modus uit om gebruik te maken van de webshop.
*** Check out the 'Collection' in the 'New' category for the latest additions *** Under 'Information' you will find everything you need to know about ordering your kitchen backsplash ***
Roberts kitchen
Robert found and bought a beautiful image that shows plates in different colours and paterns. We were able to make that image fill up his entire kitchen back wall. He went for the Pimp Solid material. As with all our customers we produced it exactly to specifications and added cutouts for wall outlets at no extra costs. His kitchen is so much more beautiful now, there is a completely different atmosphere to it!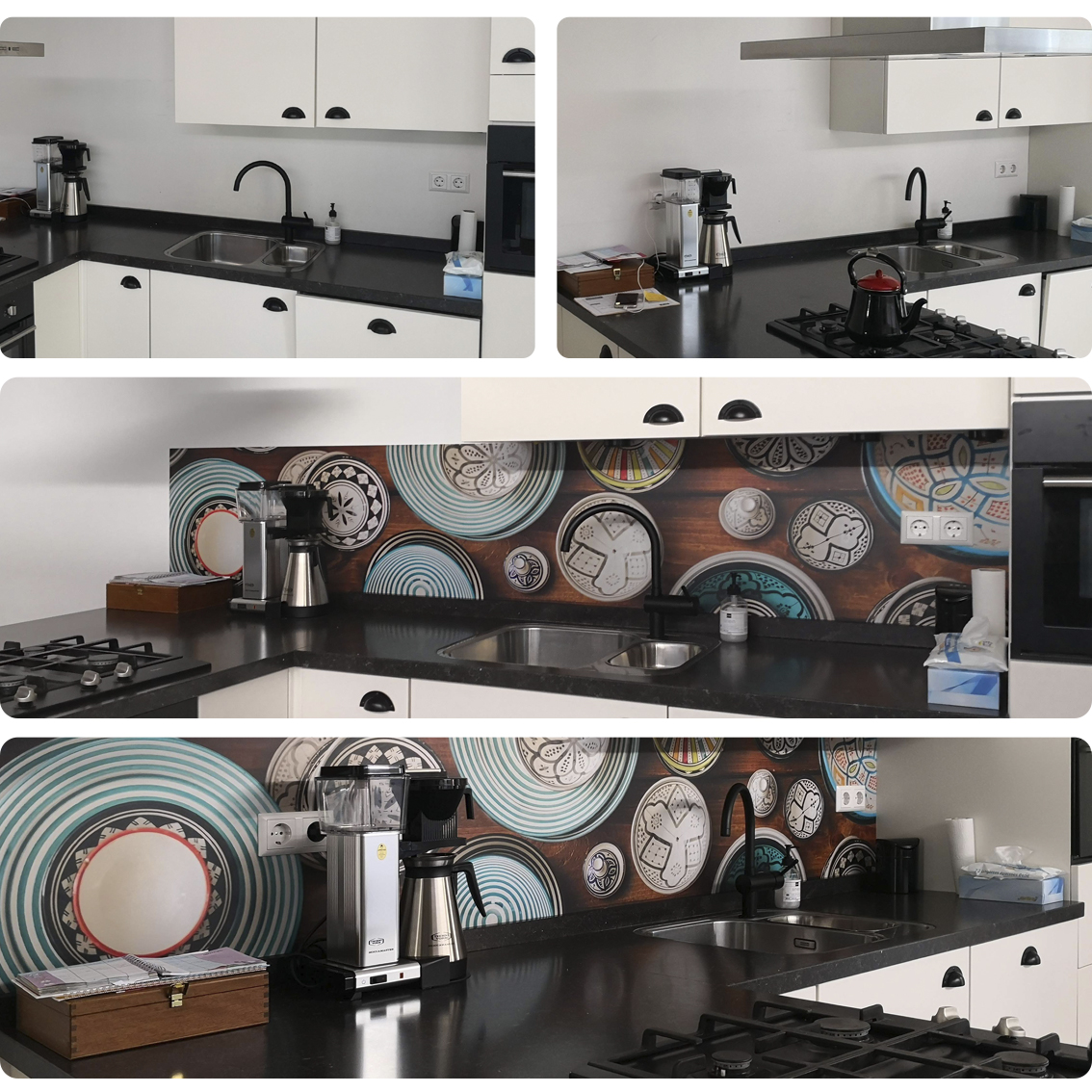 "Dear PimpYourKitchen,
The splashback is installed against the wall and could not have been more of a succes. It fits perfectly and the installation proces was so simple. The look and feel of the kitchen has changed significantly and exceeds all expectations. Thank you for the help in editing the picture. It looks so good now.
Regards, Robert"
Peek inside
05 december 2018