Portuguese tiles for your kitchen
A kitchen wall panel with a Portuguese tile print gives you the best of two worlds.
What you want is that fantastic Mediterranian look in your kitchen and Portuguese tiles offer exactly that. The beautiful paterns and colours are precisely what you're looking for.
But what you don't want are tiles. A kitchen wall panel gives the perfect sollution.
A surface with tiles is never completely flat, mostly because of the grooves in between the tiles. On top of that, the grooves makes the whole surface difficult to clean.
For some reason or another, grease and dirt always seems to be most present right where those grooves are. This of course causes stains right where it is difficult to clean. There must be a better way.
And there is!
A Kitchen Wall Panel of Portugese tiles
Our wallpanels with Portuguese tiles print look absolutely great, look at these photos for instance.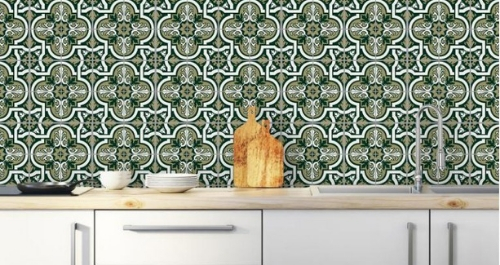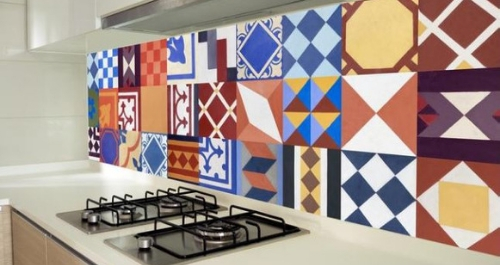 Notice anything?
They aren't actual tiles but a solid aluminium plate. 100% Flat and decorated with a beautiful print of Portuguese tiles. The main advantage is that any grease or dirt just slides off! Literaly the only thing you need is a wet piece of cleaning cloth.
Order your own kitchen wallpanel with Portuguese tile look in our webshop!
There are many different kinds of prints available. The photo below shows a few examples that we offer!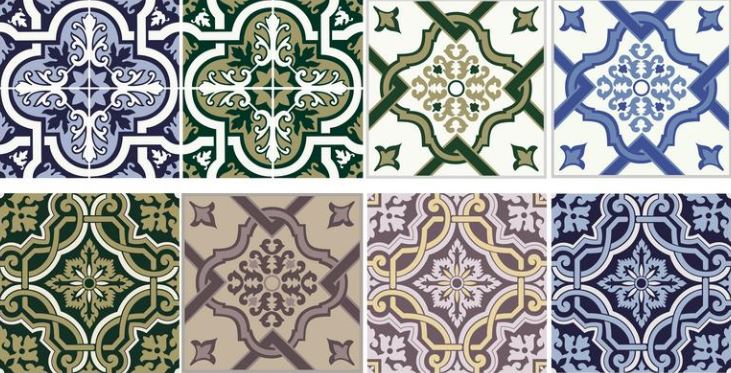 Have you found a print somewhere on the internet or somewhere else? Email it to us! We can incorporate it into your kitchen wall panel. If you check out our "Sub Tiles" collection you can find many other kinds of tile prints as well!