Let op! Schakel prive/incognito modus uit om gebruik te maken van de webshop.
*** Check out the 'Collection' in the 'New' category for the latest additions *** Under 'Information' you will find everything you need to know about ordering your kitchen backsplash ***
The kitchen of
16 september 2018
John and Phil
A great example of a personalised kitchen splashback!
John and Phil realy loved our 'Gado Gado' design but they wanted the background colour to match the colour of the rest of their kitchen, namely RAL 1006 (maize yellow). A big challenge because only by doing a lot of test can we aproach a specific colour so precisely. The result looks absolutely amazing!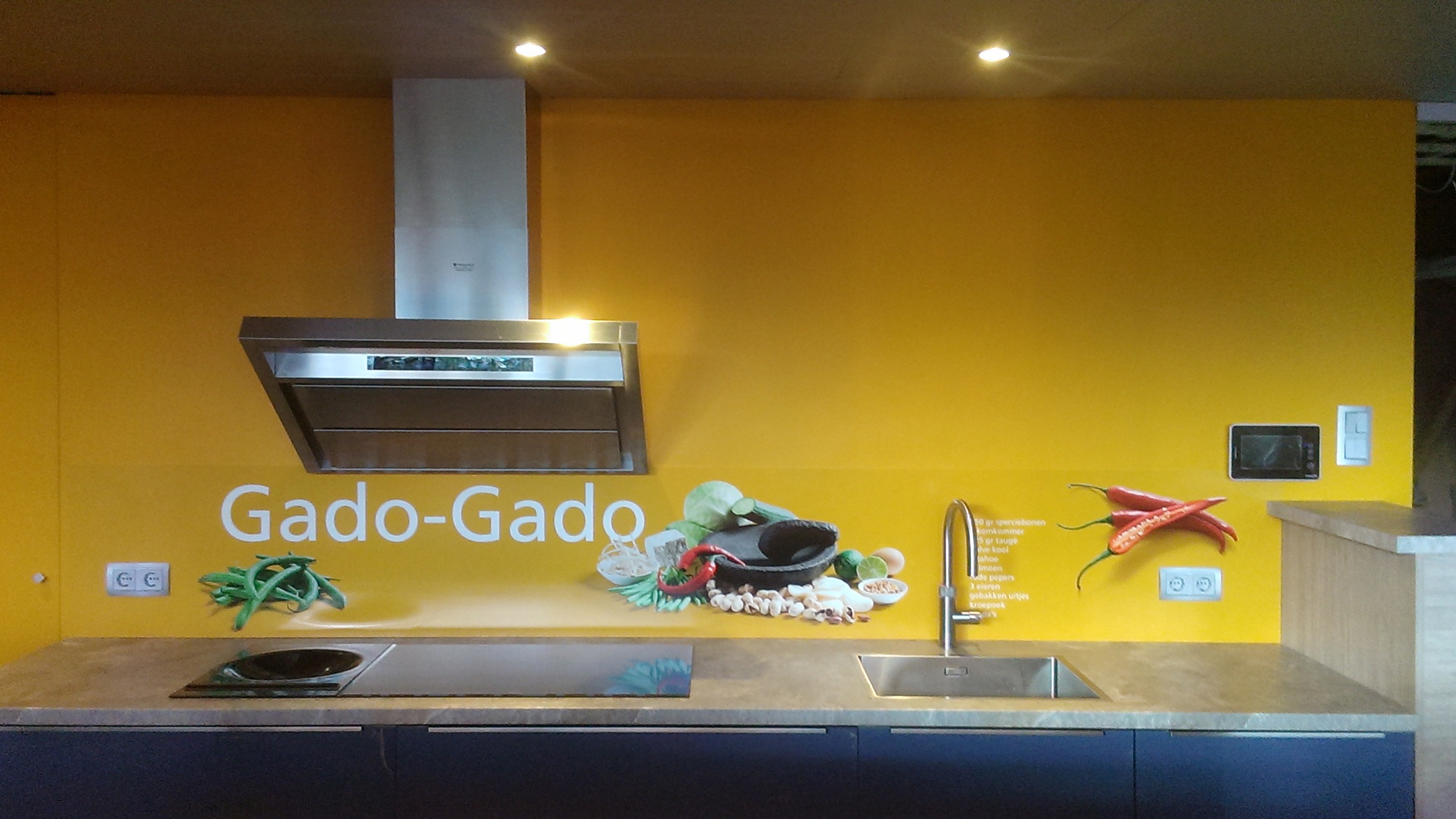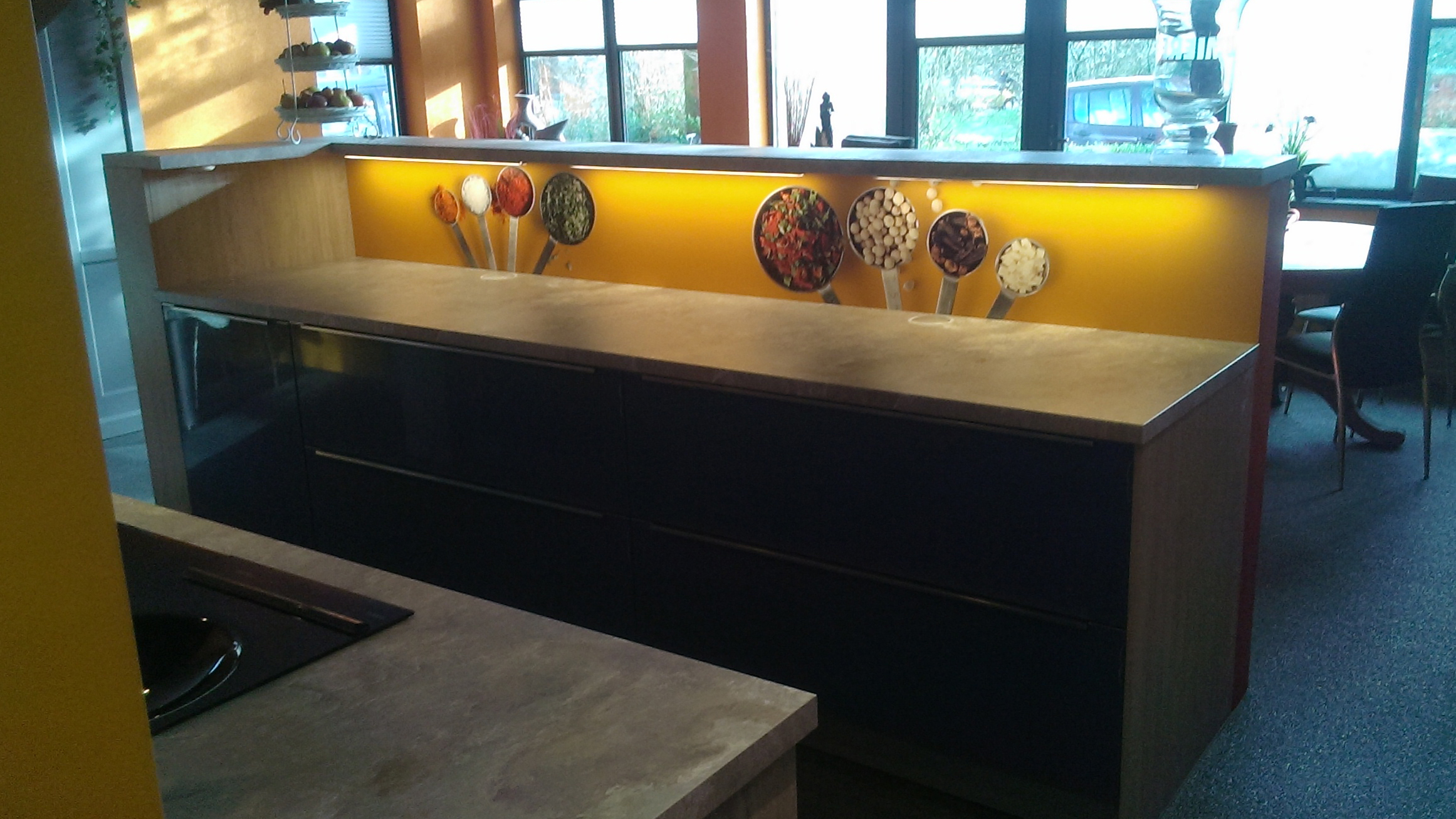 "we are very content with the results and will definetely recommend you to friends and aquaintances. Thanks again!"