Let op! Schakel prive/incognito modus uit om gebruik te maken van de webshop.
*** Check out the 'Collection' in the 'New' category for the latest additions *** Under 'Information' you will find everything you need to know about ordering your kitchen backsplash ***
Leopold and Constance's kitchen
"We are extremely happy with our new kitchen splashback, thank you Pimp Your Kitchen! Greetings from Leopold and Constance"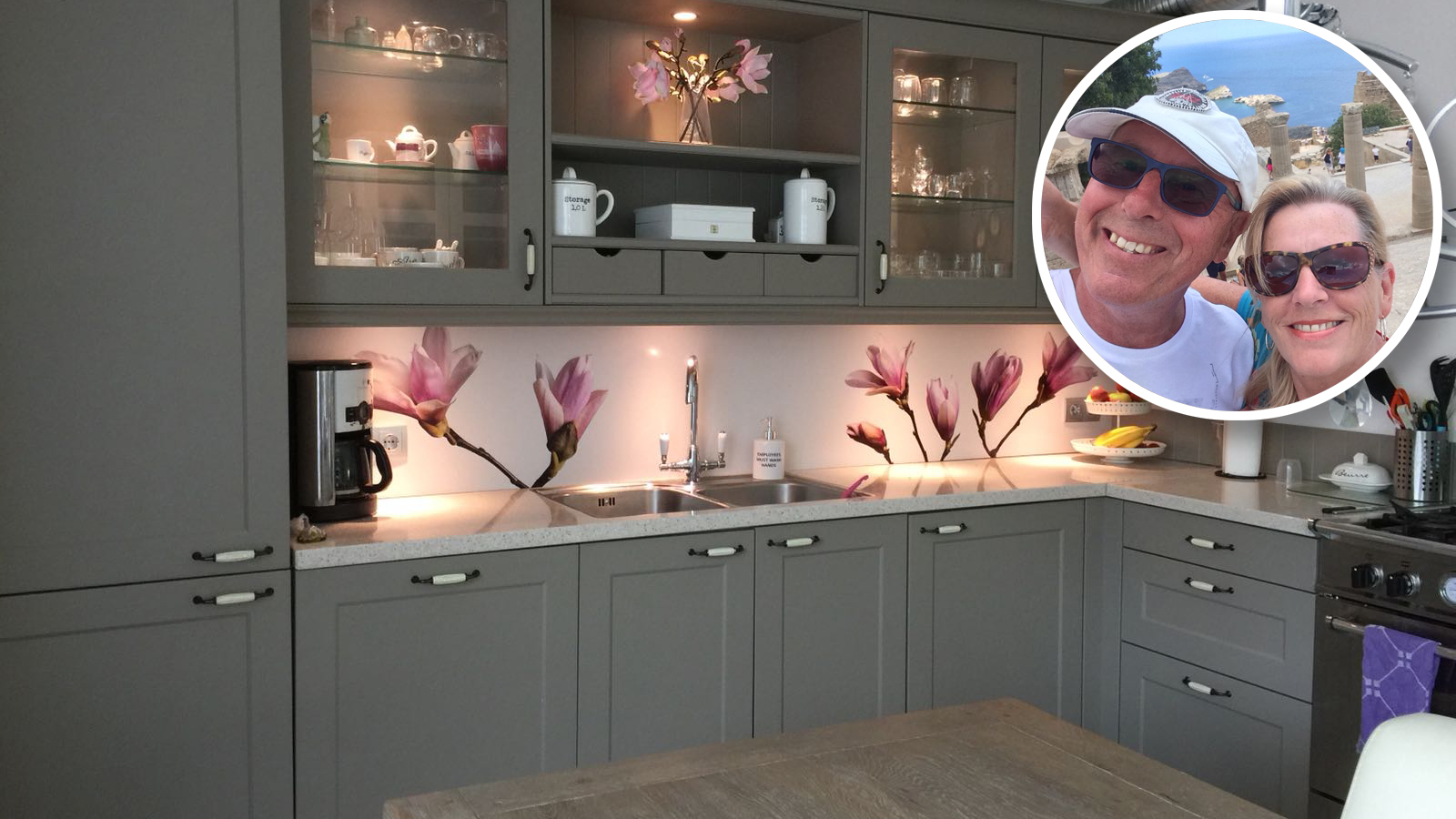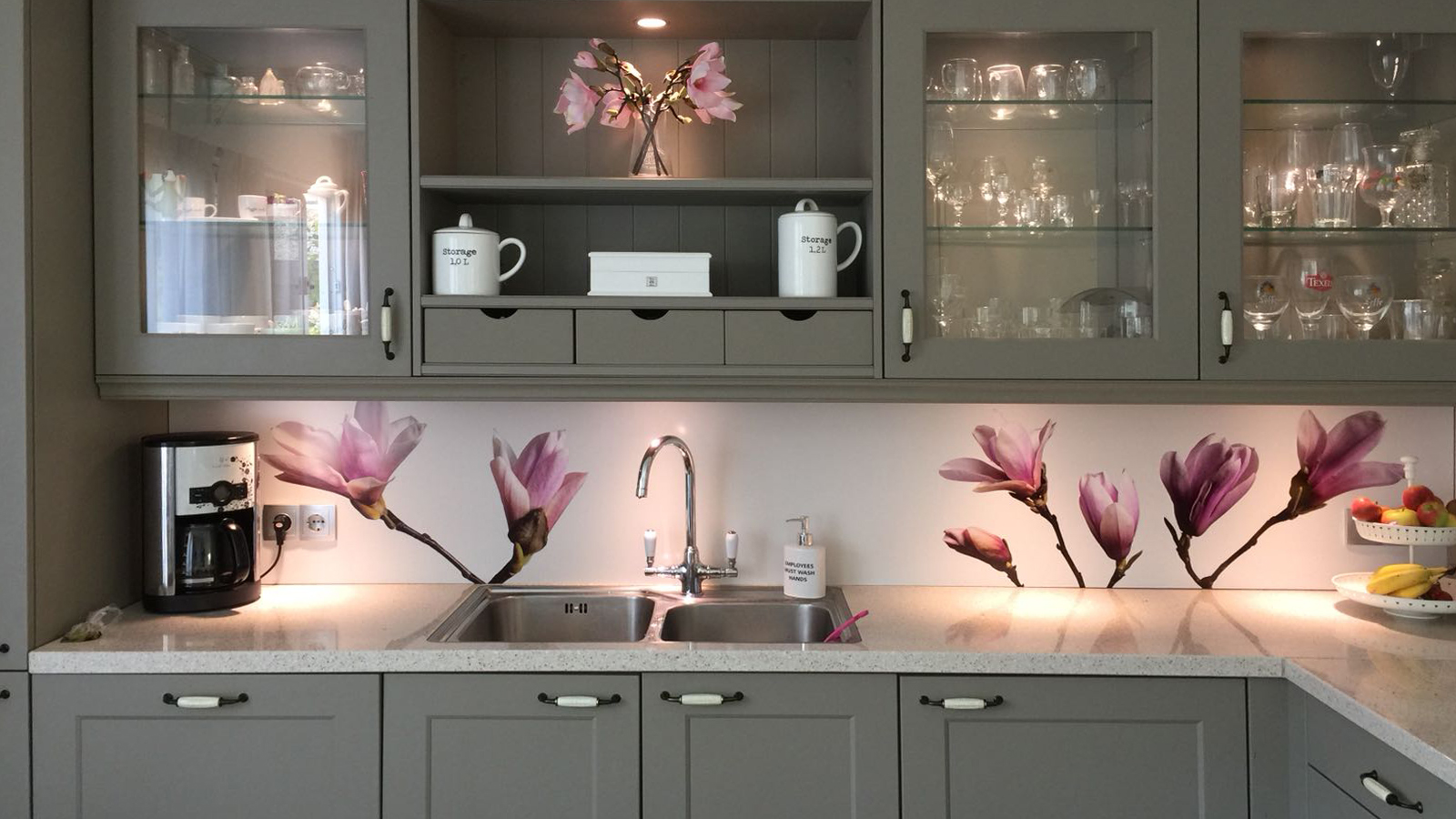 Leopold and Constance found it difficult to choose between our 'Green Flavour' and 'New Magnolia' designs. After ordering some samples they eventually chose the latter one and it looks amazing!