Let op! Schakel prive/incognito modus uit om gebruik te maken van de webshop.
*** Check out the 'Collection' in the 'New' category for the latest additions *** Under 'Information' you will find everything you need to know about ordering your kitchen backsplash ***
The Little Cake Shop
From one webshop to the next ;-)
We received a question through Facebook from The Little Cake Shop. They wanted a kitchen splashback that portrayed everything that has to do with baking cake, pie, muffins, cookies and the like. Combining several pictures into one design is often a challenging task, at Pimp Your Kitchen we have the expertise to do this for you and even though we say so ourselves, the result is amazing. As soon as you step into their kitchen you get in the mood to bake some cake!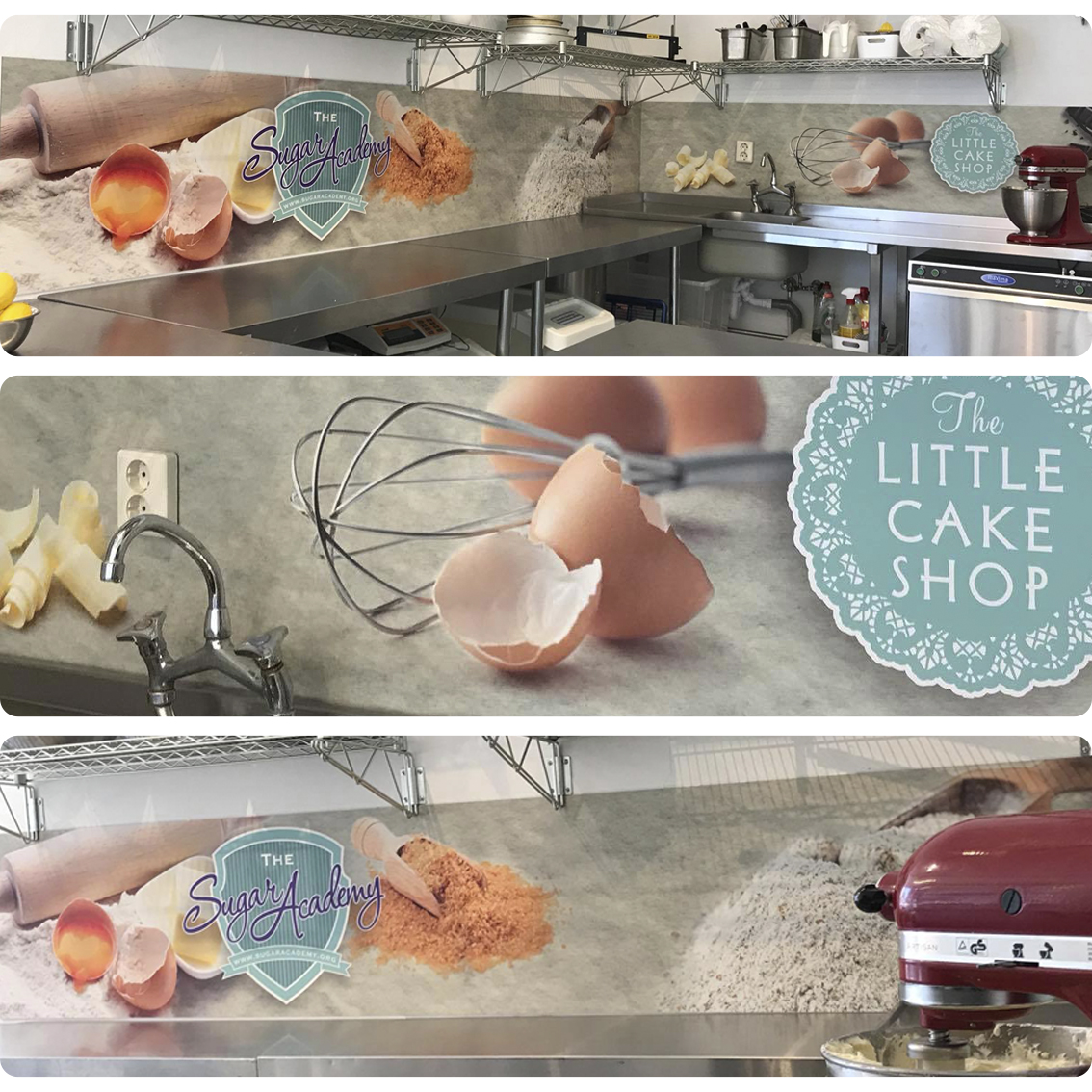 "The new splashbacks are installed! We absolutely love them, Pimp Your Kitchen! Amazing service and quality!"
Peek inside
26 september 2018