Let op! Schakel prive/incognito modus uit om gebruik te maken van de webshop.
*** Check out the 'Collection' in the 'New' category for the latest additions *** Under 'Information' you will find everything you need to know about ordering your kitchen backsplash ***
Ward
A creative kitchen splashback.
Ward has the ideal kitchen for a creative and colourful splashback, he ordered our 'Twisted Lines' design. After installation he sent us some pictures of the end result and it looks amazing!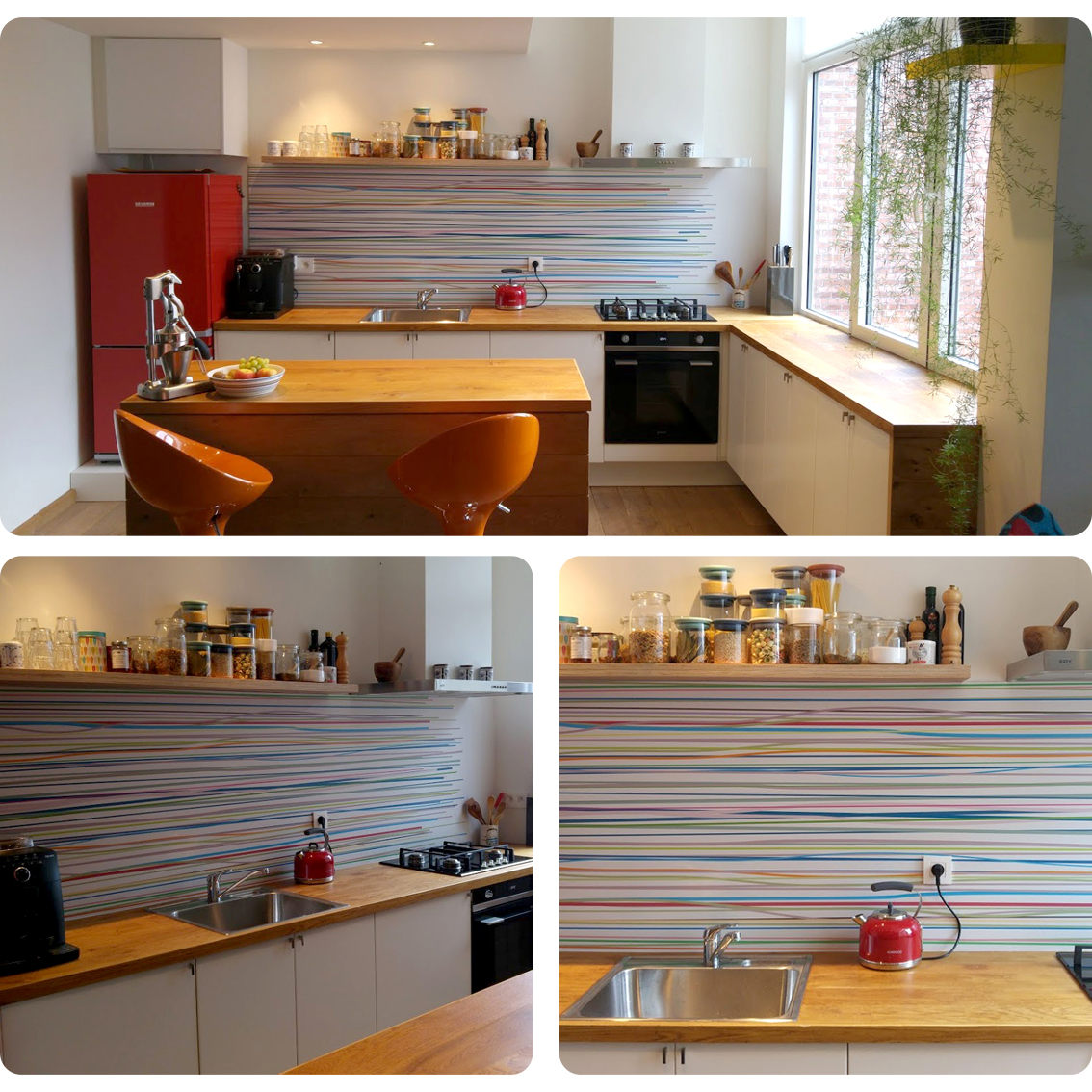 The kitchen of
19 september 2018