Let op! Schakel prive/incognito modus uit om gebruik te maken van de webshop.
*** Check out the 'Collection' in the 'New' category for the latest additions *** Under 'Information' you will find everything you need to know about ordering your kitchen backsplash ***
Red accents
Do you want a bold colour in your kitchen, but an entire wall is just too overwhelming? An image on a white background is the way to go.
Would you dare to be this bold?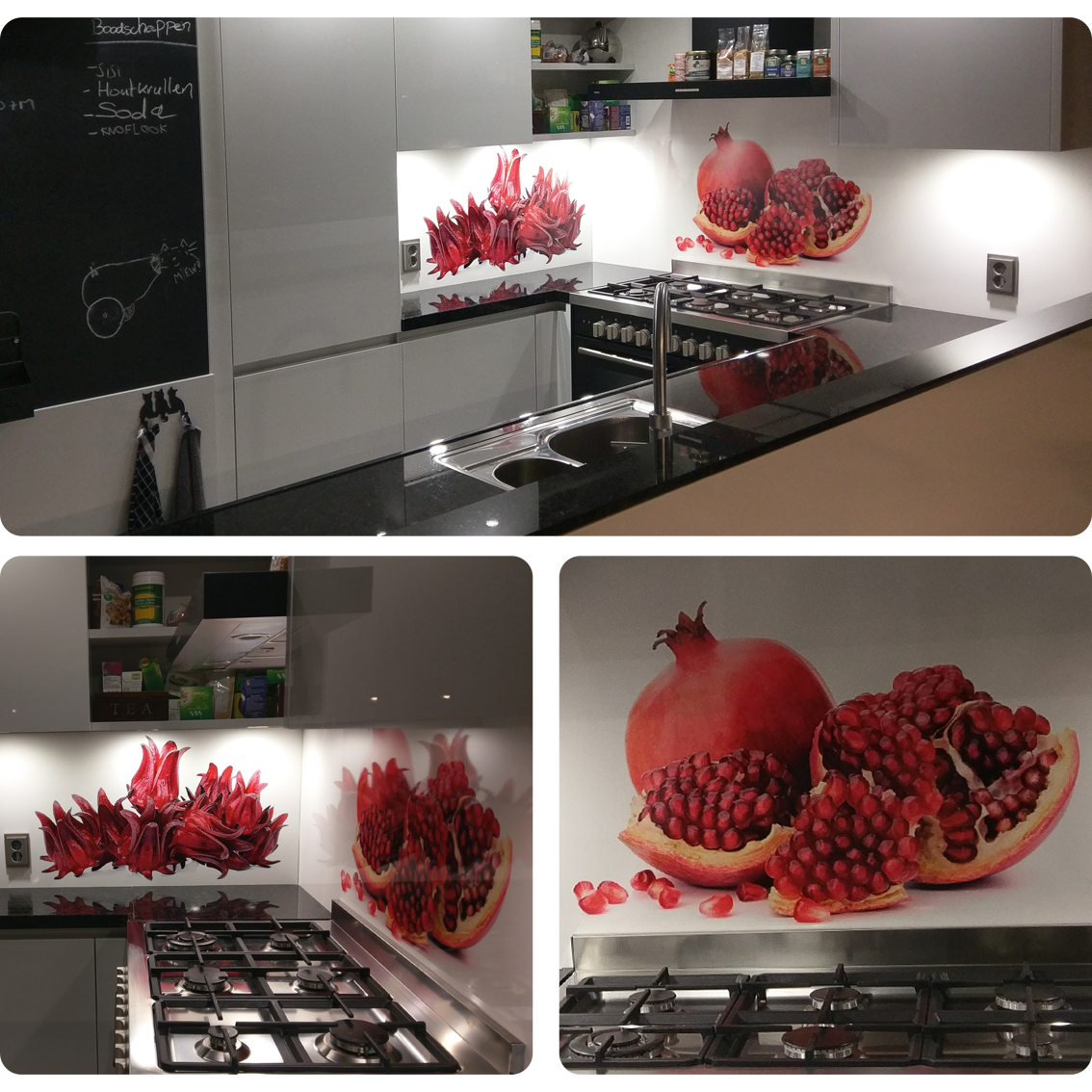 The pictures above illustrate how well this works. One of our customers wanted to bring red accents into their kitchen. After a little research we found two images that we brought together. We were able to alter the colour just enough for the two images to have the same shade of red. The result is amazing.
"Hi Jolien, we just took delivery of the wall panels and they're completely mint! We just mounted them to the wall and they fit perfectly. Next friday we'll add just a little finishing touch and then it's all done! Thank you very much for your help and untill next time!"
Kitchen Splashback with
14 november 2018