Let op! Schakel prive/incognito modus uit om gebruik te maken van de webshop.
*** Check out the 'Collection' in the 'New' category for the latest additions *** Under 'Information' you will find everything you need to know about ordering your kitchen backsplash ***
Truus her kitchen
Truus wants an own illustration on herkitchen splashback. We helped her out.
"Good evening, the wall panel is installed and we are extremely happy with it!! Every time I step into the kitchen, I can't help to smile. Regards Truus"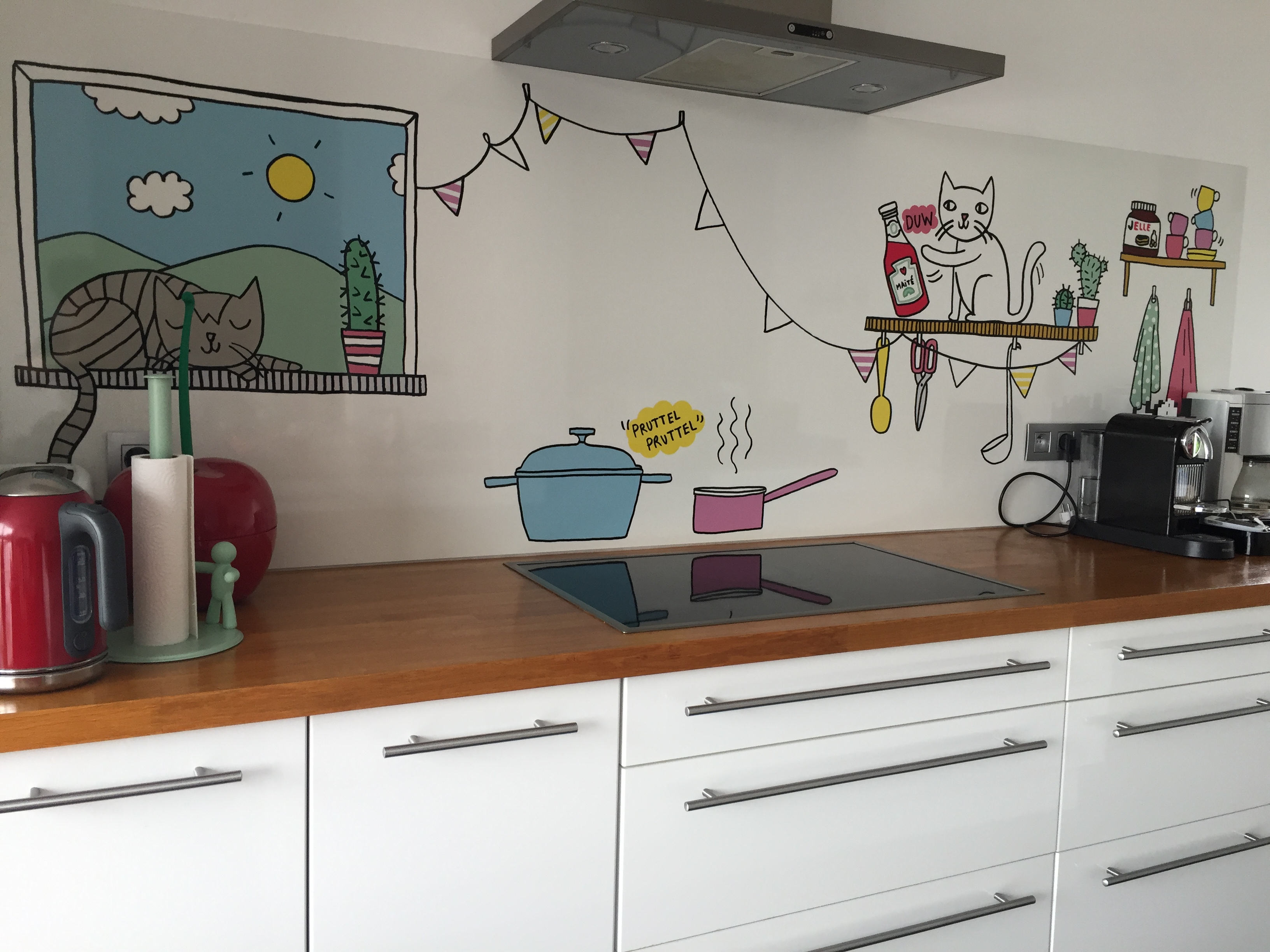 The well known Belgian illustrator and cartoonist Eva Mounton designed this for our customer Truus. We printed it on our Pimp Superior material.