Let op! Schakel prive/incognito modus uit om gebruik te maken van de webshop.
*** Check out the 'Collection' in the 'New' category for the latest additions *** Under 'Information' you will find everything you need to know about ordering your kitchen backsplash ***
Jeanne
A beautiful industrial look!
Jeanne had a concrete splashback in mind for her kitchen, but that is difficult to maintain. See here the ideal combination of a concrete-look design and our Pimp superior material. Easy to clean and yet the look you always wanted.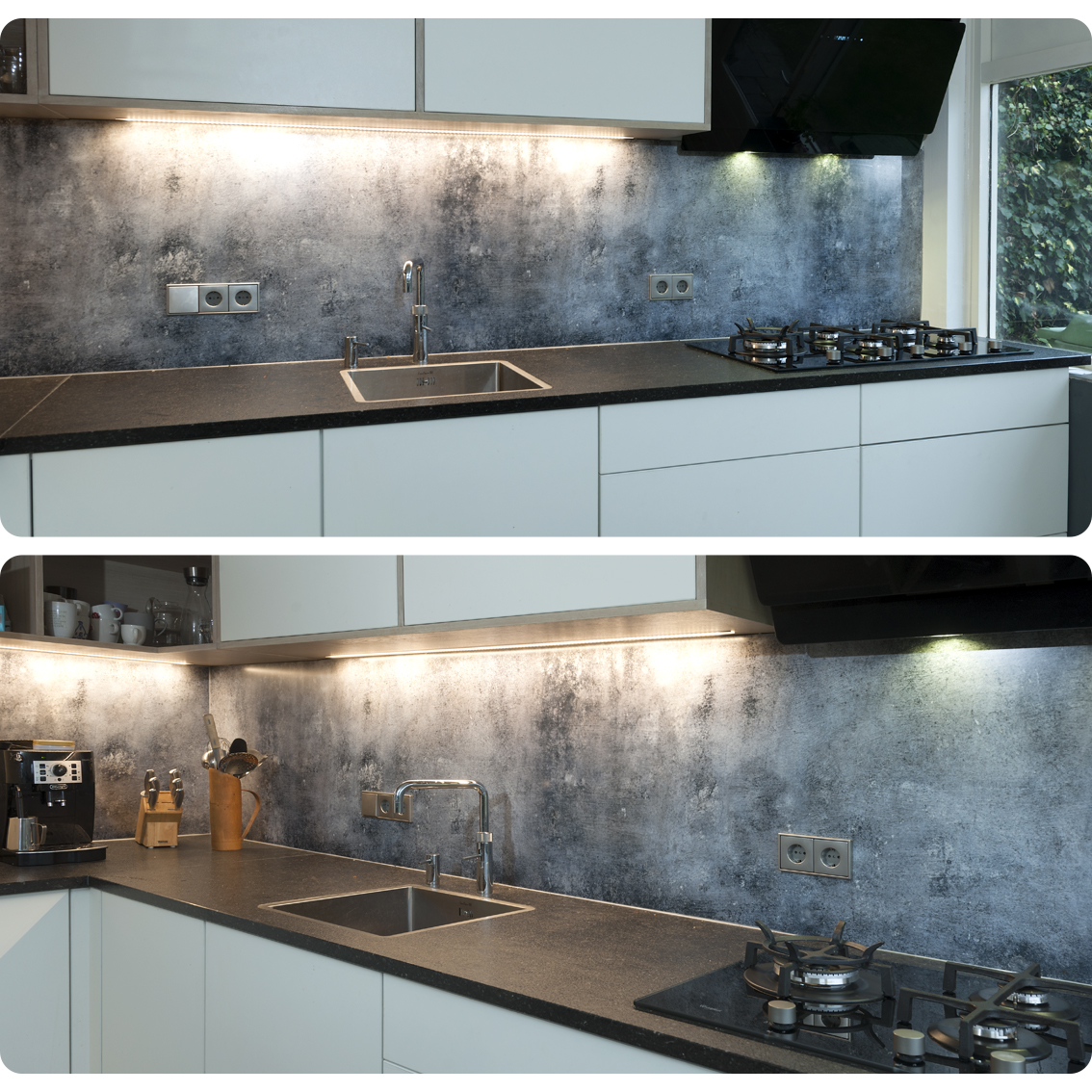 The kitchen of
26 oktober 2018