Let op! Schakel prive/incognito modus uit om gebruik te maken van de webshop.
*** May 27th we are CLOSED *** Check out the 'Collection' in the 'New' category for the latest additions *** Under 'Information' you will find everything you need to know about ordering your kitchen backsplash ***
Our Pimp solid Brushed
We received a lot of questions from people that wanted a brushed aluminium look. Long story short: we added it to our available materials! Perfect for a stark, modern look.
Just like our Pimp Solid, the Brushed variant is 3 mm thick alusandwich material. The core is PE and the aluminium top layers are 0.3 mm on both sides. On the top side there is an Aluminium Brushed layer. This light grey brushed top layer is idealy suited to be printed with a beautiful image. Especially black and white images are perfect. As you can see in the pictures below of Edwin's kitchen. He chose our H2O design. But there are many more designs that can be used for an aluminium brushed splashback. Like 'Cactus', 'Kitchen Parts' or 'Cows in Black and White'.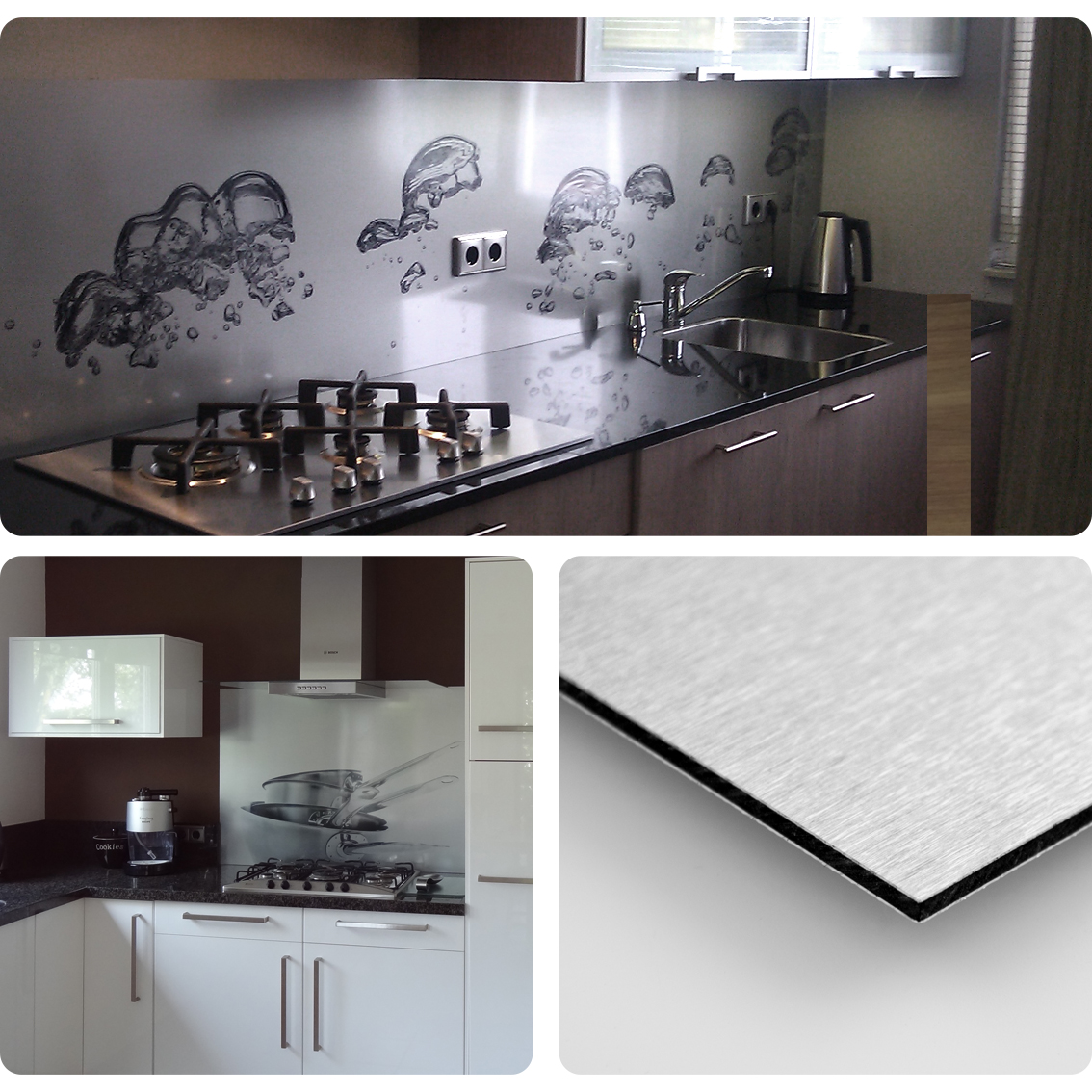 Maybe you have your own pictures that we can turn into an amazing black and white design for your aluminium brushed kitchen splashback. As always we make everything custom to your kitchen so that it will fit perfectly. This means size, shape and cutouts. If you want to give designing a go yourself, just check out our configurator. Keep in mind that the white background wont be white when printed, but will have the brushed aluminium look as seen in these pictures. A brushed aluminium panel can be 305 cm by 150 cm in one piece. The prices are the same as our normal Pimp Solid material.
Which one do you like?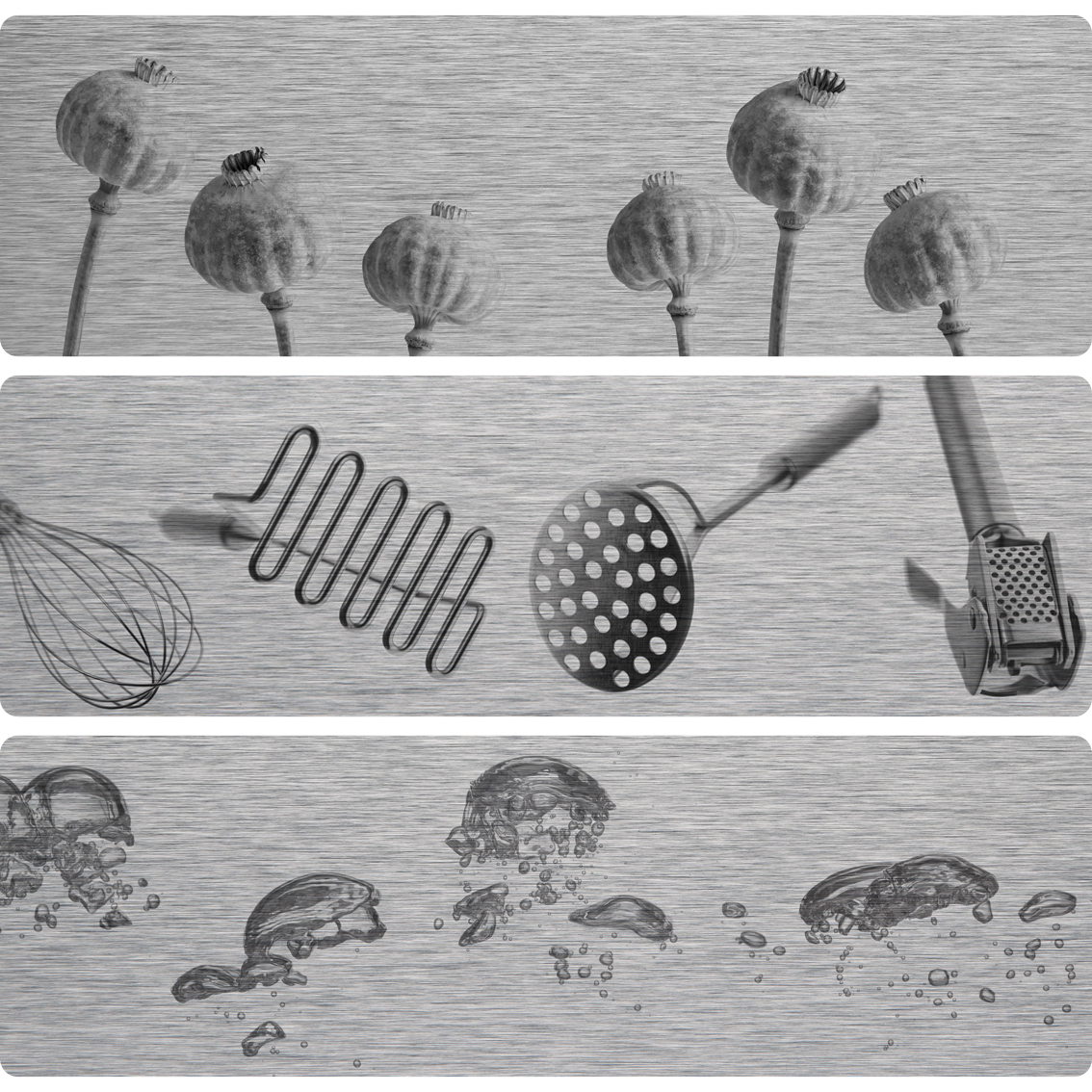 Info about
31 oktober 2018